Moving outside with 3D visuals (literally)
Initial goals
GUBI – One of the most iconic brands of contemporary furniture design – are traditionally synonymous with stylish Scandinavian indoor furniture whilst adding a strong hint of mid-century modern style and Parisian feel. Now, they have decided to move out of their comfort zone and into the world of 3d visualizations.
Moving outside – literally – with their new outdoors collection, is a huge step forward, especially when it comes to 3D visualizations. Outdoor settings are often challenging in terms of ensuring the realistic look, correct scales, and trueness to the real nature of perception of things.
However, we were able to overcome these challenges. "AR Visual has a deep understanding of materials, texture, light, and reflection, which made it super easy to work with them," confirms Michael Rying, Digital Manager at GUBI. "We truly appreciated AR Visual's prompt and professional response when last-minute changes were needed," he adds.
Thanks to the success of our cooperation, GUBI, and their retailers have an easily accessible pool of visuals to advertise their furniture. Moreover, since 3D visualizations offer cost, time, and effort savings in the promotion of products amongst other high-end design pieces, they unlock a new channel for manufacturers to utilize cross-promotion. Our partners GUBI and Illulian were able to benefit from this feature as well.
Highlighting design and aesthetic qualities
The creative process leading to the first batch of visualizations started with information gathering. Our partners from Gubi provided us with a clear brief and a coherent mood board. Our team was therefore able to proceed with the task quickly, having to implement just a few changes based on our client's feedback on the first draft.
For the visualizations of the new outdoors collection, we decided to place the showcased pieces into neutral, yet visually appealing locations, providing exclusive GUBI furniture with an appropriate background in order to highlight its design and aesthetic qualities. A combination of wooden floors in muted darker tones, and the expressive natural green of the foliage accentuated simple yet sophisticated shapes and the colours of the Beetle and Bat chairs.
For the enhancement of photorealism, our team of 3D designers also put emphasis on the proper setting of sun rays angles and realistic light dispersion, as well as the structure and the correct reflectiveness of materials.
Once we had finished the first batch of visualizations for the icons such as the Beetle and Bat chair, the client decided to utilize it immediately, since in comparison to the photography, there was no difference in quality. "We are very pleased with the photorealistic end results," says Michael Rying.
Visualizations as a means of creative freedom
Going digital allowed our partners to have absolute creative freedom, flexible decision making, and the readjustment of virtually anything. Moreover, it is far more cost-effective than having to ship everything to Italy or any of the other locations that our partners previously utilized for traditional photoshoots.
Taking into account the COVID-19 pandemic in 2020-2021, the utilization of 3D visualizations was highly beneficial to our partners since traveling had become rather restricted, and opportunities to access suitable locations for outdoor photoshoots had virtually disappeared.
The ability to visualize the products in any place imaginable with zero logistical effort, along with the speed and quality of execution, allowed for a long-term relationship to develop within mere weeks from the initial briefing.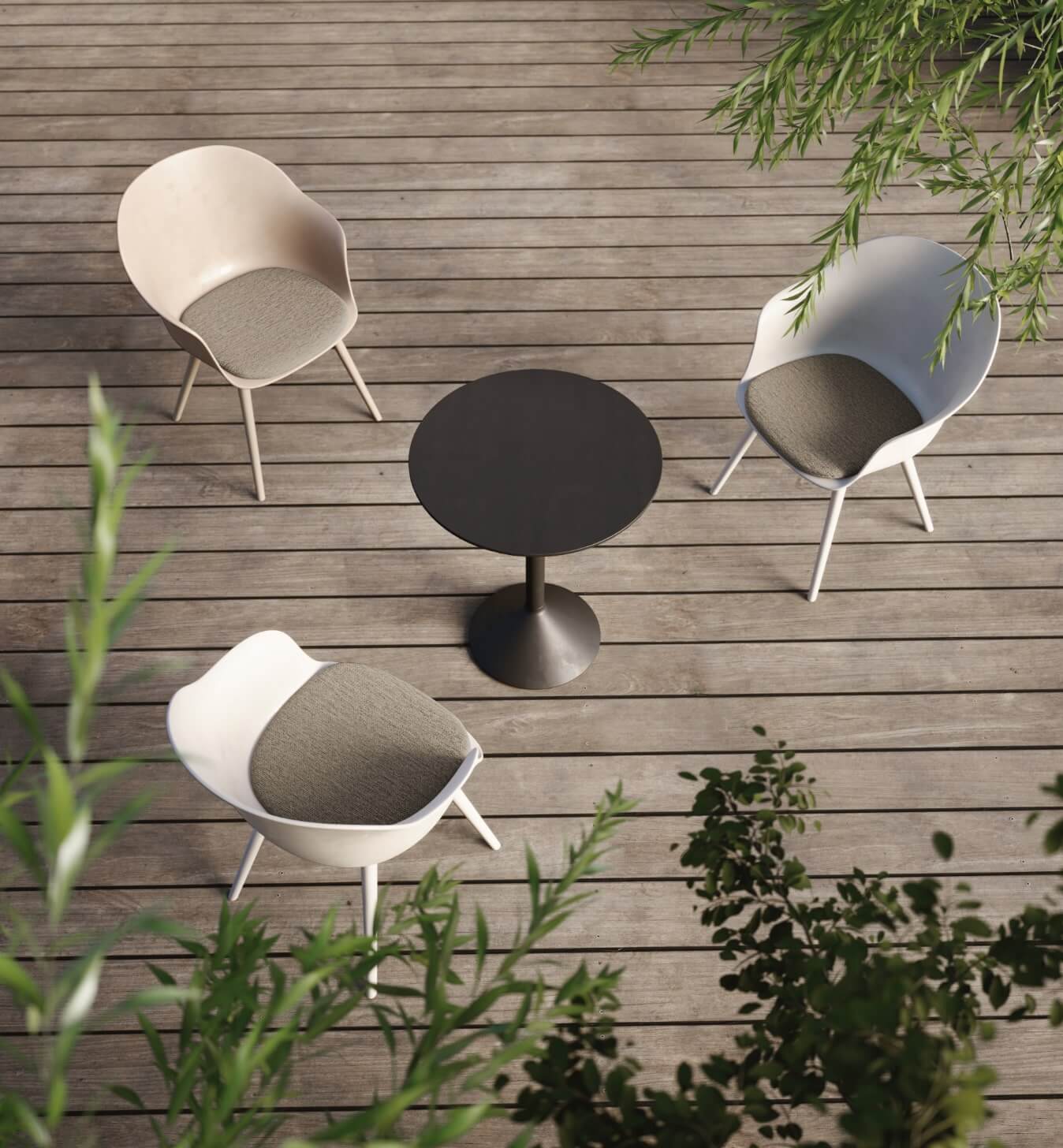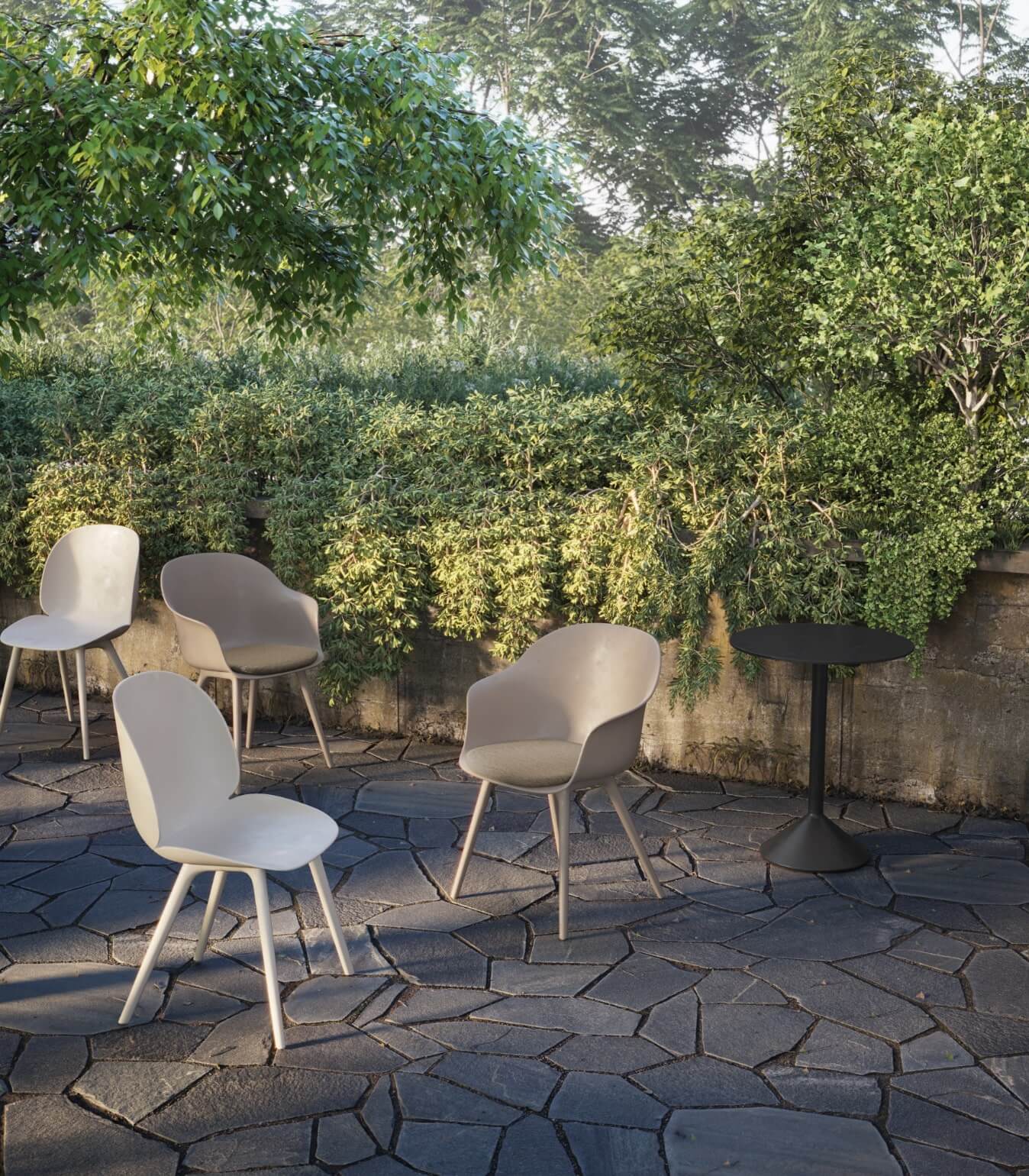 Check out more full cases