Glimakra: An opportunity to diversify quickly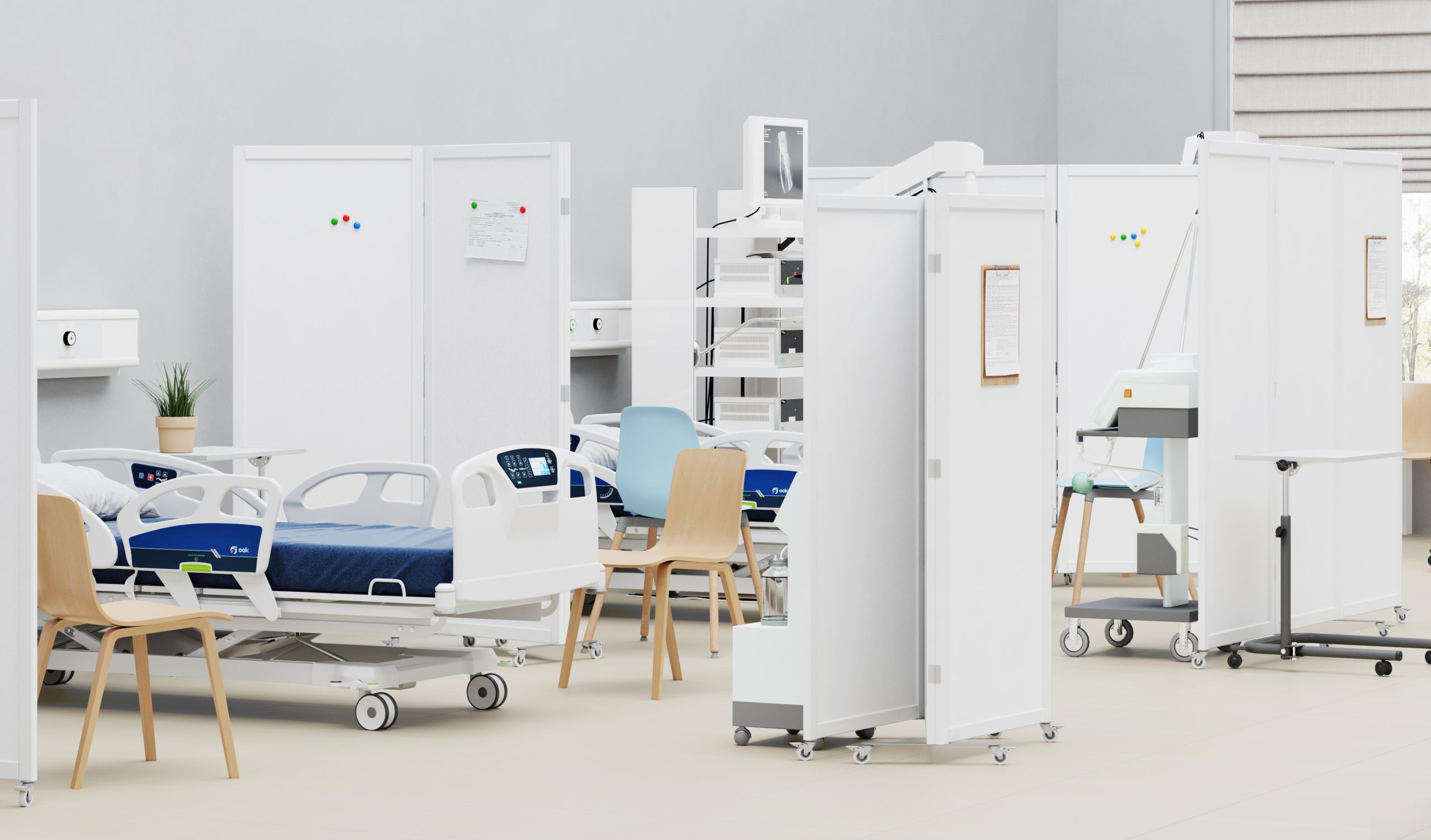 Thanks to the skills and experience of our 3D modellers and designers, we were able to help our partners to quickly penetrate a new market.
With the onset of the COVID-19 pandemic, a very specific niche in the market had emerged, which was recognized by our client Glimakra early on. As a manufacturer of an acoustic office furniture, they quickly succeeded in transitioning into the production of protective equipment, separators and room dividers for hospitals.
Within a period of 2-3 weeks, a set of unique and rather complex 3D visualizations had been created in order to allow Glimakra to create an entirely new sub-page on their website dedicated to the promotion of such equipment.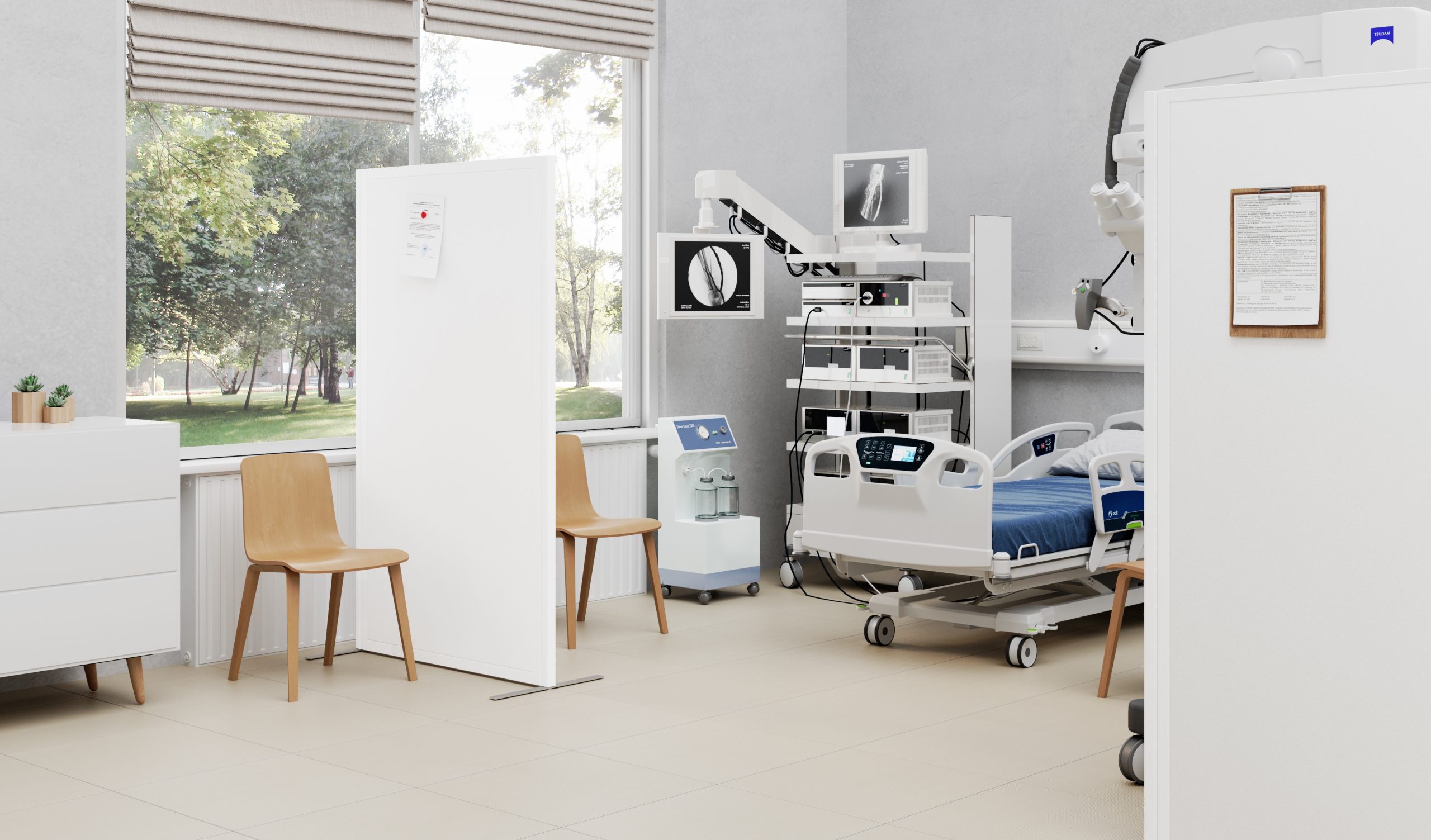 Success in a new field of business
Upon launching the website along with an extensive catalogue, Glimakra was able to penetrate the market and make a significant mark on the entire emerging field of protective hospital equipment simply by utilizing the speed that comes with 3D visualization services.
Thanks to that, our partners were able to succeed in their new field of business and win contracts to equip a number of hospitals with their furniture.
Challenges like modeling and placement of medical equipment – mainly the hospital beds, ventilators, heart monitors, defibrillators, EEGs, EKGs and other highly specialized assets – were handled professionally by our team of senior 3D modellers, designers and visualizers. Thanks to their skills and experience, they managed to rapidly and accurately create the auxiliary products that really helped to "sell" the final mood of the images.
The cooperation continues
Apart from this diversification project which worked very well, we are in continuous cooperation regarding their regular office and residential acoustic furniture. This always brings up a solid challenge in terms of the scope and character of the desired outcome. 
So far, we have been able to assist with even the most complex design demands imaginable.